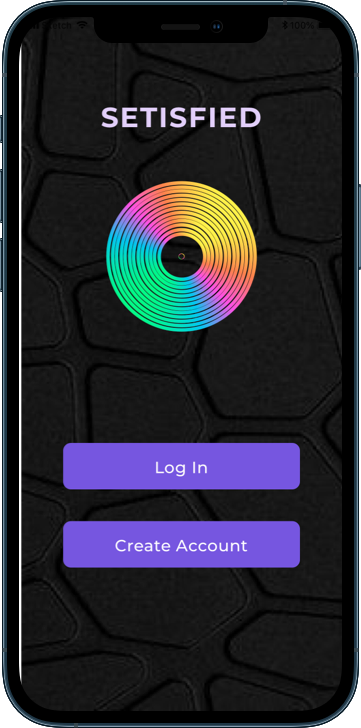 Setisfied is a Music App with focus on DJ and mixing culture. Users can upload and download mixes, create a personal profile, promote their next performance  and connect to other artists and fans.
This concept was my first project as part of my studies to become a UI Designer. The Exercise focused on Conceptualization of Design Priciples which included wireframing, iconography, typography, colours, using grids and design patterns in general.
Creating an app that strictly focusses on DJ-Mixes and Events.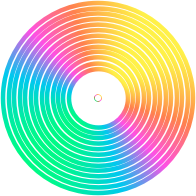 APP ANALYSIS AND DESIGN PATTERNS
The first step for this project was to compare competitors and to identify Design Pattern.
I chose Spotify, Soundcloud & Hearthis for this task, which was broken down to:
Gathering Input
Social Features
Data Management
Content
Conclusion:
While most of the features are similar, when it comes to login behaviour, sharing and data management, it is hard to find Full length Mixes on those platforms. Spotify does not allow DJ mixes and Artists are uploading them as podcasts and most of them are taken down. For Soundcloud and hearthis the user has to know Artists by name to find the respective mix. This is where my app can fill a niché.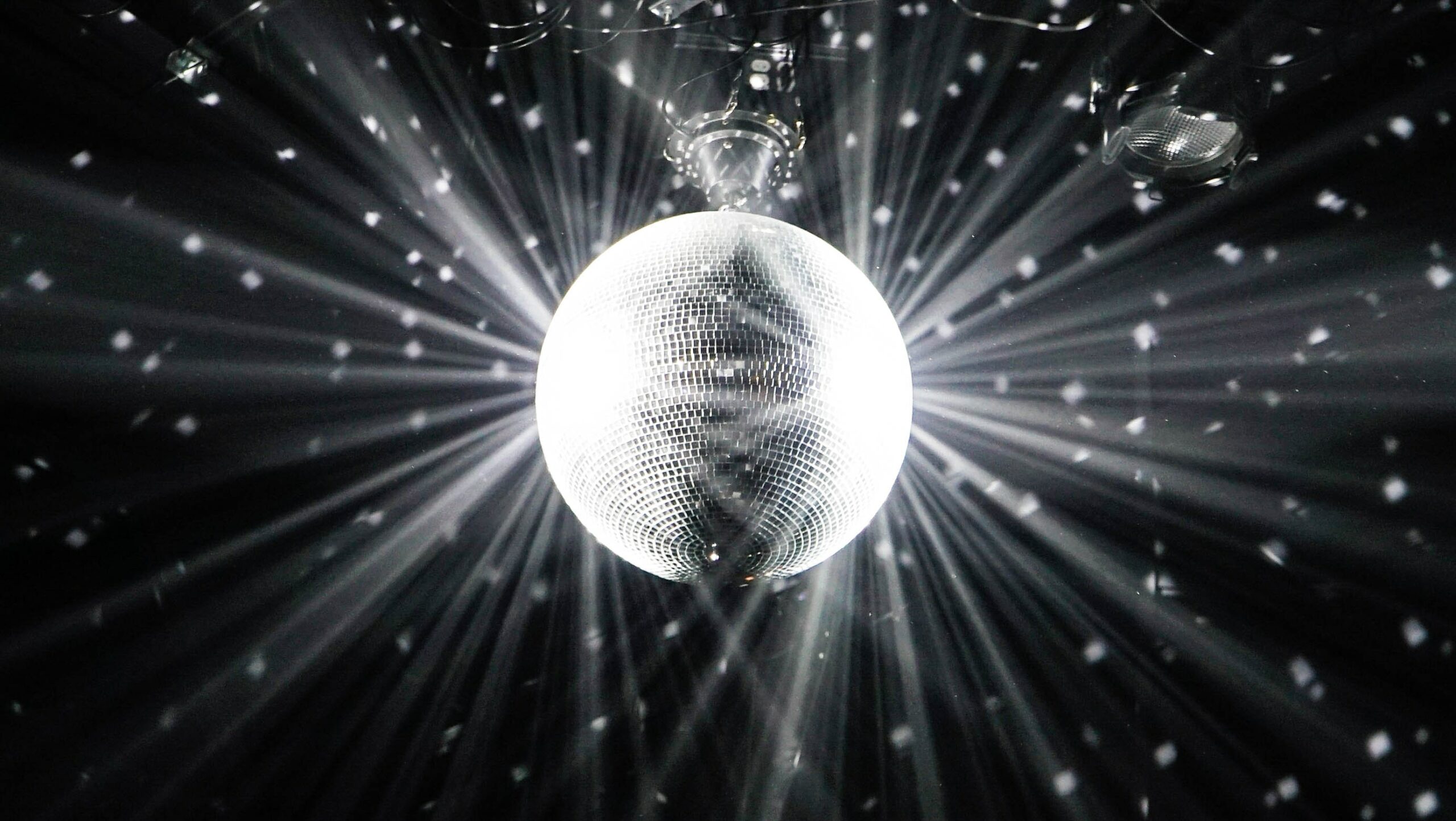 These were the 2 colour palettes i created for the concept. I went for the first one, since i wanted to have a deeper and darker look for the app. The pink was too bright and didn't reflect the whole style of the app.
I used Montserat and Poppins for this concept, since these two Fontfamilies harmonize really well with each other and include every weight and style.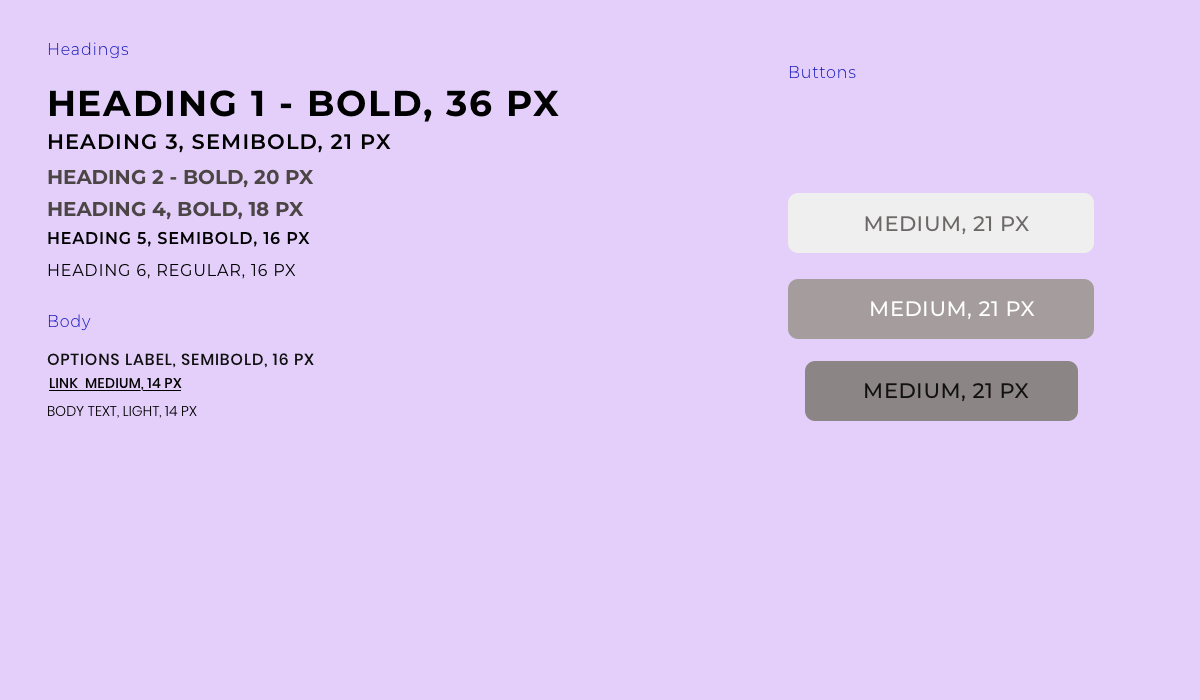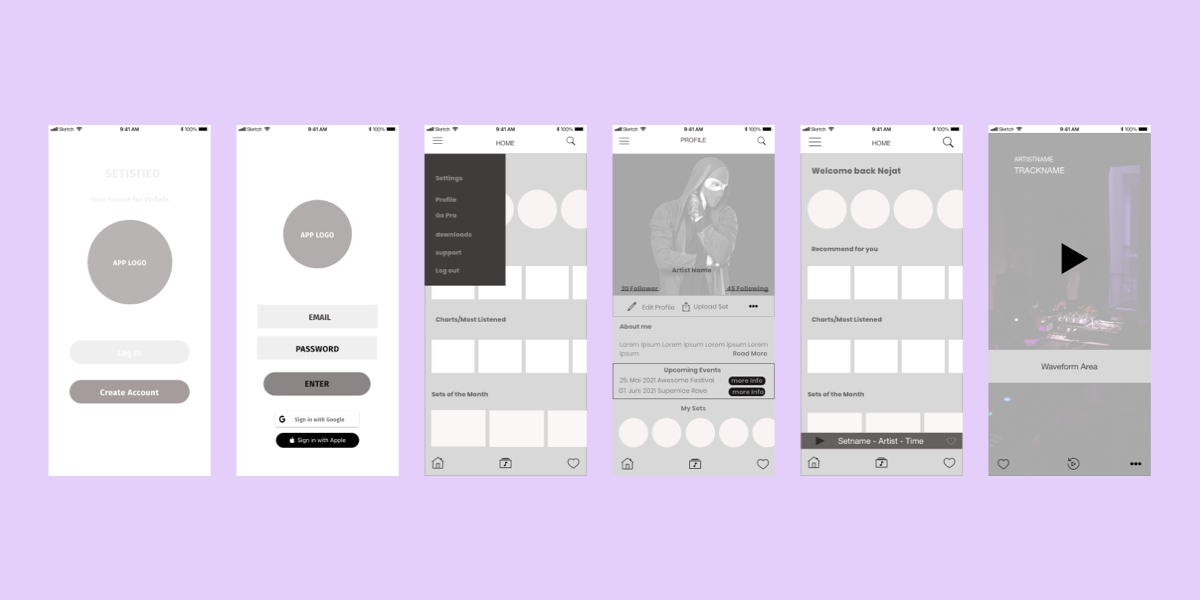 I created Hi-Fidelity wireframes before completing the design for the app. Some minor things, like the shape of the buttons and some sizes of the font were updated, before finalizing it.